Cannabis in the African and frontier markets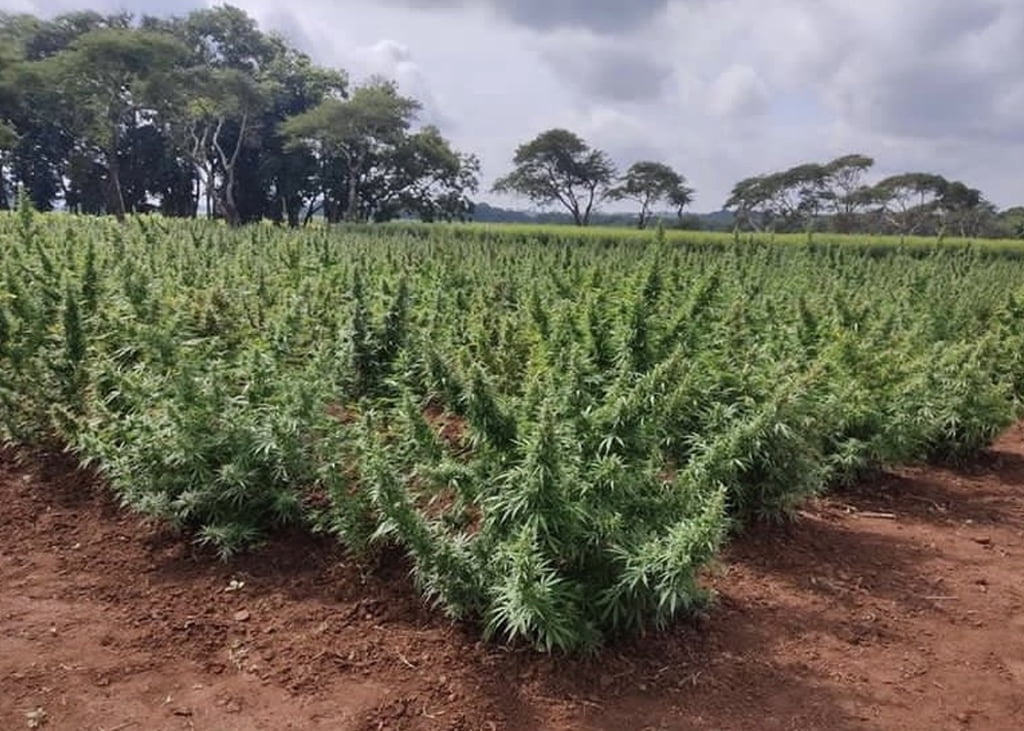 Takeaways
Cannabis is cultivated in Africa for medical and industrial export.
The market size of African cannabis is estimated to hit $7.1 billion in 2023
Africa has one of the best climates for cannabis cultivation. The continent is home to rare cannabis landraces with unique cannabinoid and terpene profiles.
Africa is the third continent with the highest rates of cannabis use in 2022.
Feminized seeds can help in the cultivation of legal cannabis plants and flowers for industrial, medical, and recreational use.
Cannabis application is evolving
Cannabis has continued to evolve as an invaluable tool in our world thanks to its several potentials for medical and recreational use. It also holds some industrial application as raw material for several industries, thus, making it the sixth most valuable crop in the US in 2022.
Cannabis cultivation has mostly focused on promoting its therapeutic potential, with several regions legalizing it for medical and recreational purposes. Although the regulations surrounding these legalizations may differ from one place to the other, cannabis application and legalization, have always focused on exploring the interaction between cannabinoids and the endocannabinoid system (ECS).
Cannabis products like feminized seeds, hemp oil, isolates, tinctures, flowers, and many more continue to showcase the power of cannabinoids and the ECS. Their therapeutic potential has been researched on chronic pain, neurodegenerative diseases, anxiety and depression, and more.
While the bulk of cannabis analysis in terms of market size, consumption, and use has focused on frontier markets like the US, Canada, and most of South America, underutilized markets like the African cannabis market may hold some potentials which, when fully utilized can boost cannabis legalization and consumption globally.
How big is the African cannabis market? Well, that's what you are about to find out. This article will discuss the strengths, weaknesses, opportunities, and threats in the African cannabis market.
The African Cannabis market
Cannabis in Africa has experienced limited exposure due to the numerous unfavorable cannabis regulations on the continent. Like every other region of the world, plant medicine is taken seriously in Africa, with cannabis as one of the leading plants with possible therapeutic potential.
Cannabis holds a rich history in Africa, with regions like Egypt recording one of the oldest use cases on the continent. Cannabis has played critical roles in plant medicine (phytomedicine), with Africa being a leader in global production for several decades. Information from the United Nations Office on Drugs and Crime shows that about 25% of all cannabis cultivated in 2005 came from Africa. Information from GrowerIq shows that Africa is the third continent with the highest rates of cannabis use in 2022 after North America and Oceania.
Africa has continued to enjoy good attention thanks to medical and industrial cannabis. The bulk of cannabis cultivated in Africa is mainly for export and medical use. Most of the recreational use takes place in the black (illegal market).
Africa holds one of the best climates for cannabis growth. It is conducive for outdoor plants with an opportunity to grow the cannabis plant more than once yearly. This alone has been the driving force why major cannabis companies are investing in the African cannabis market. A good percentage of cannabis used in Europe comes from Africa.
African-grown cannabis plants and landraces have unique characteristics distinguishing them from other parts of the world. The level of sun exposure and growth conditions from the environment supports the cultivation of rare chemovars with unique cannabinoid and terpene profiles. Most African landraces are rich in minor cannabinoids like THCV, which have been identified by researchers to promote healthy weight loss and appetite.
Cannabis cultivation requires a different level of care depending on the growth stage. Research shows that the plant requires 12 hours of darkness to bloom, which is best provided by the African climate. Since the entire continent lies within 35 degrees of the equator, most locations are suitable for cannabis production, where the day never gets too short or long for the plant.
What is the market size of African Cannabis?
African cannabis is traded in black (illegal) and legal markets. While the overall market price is predicted to hit around $7.1 billion in 2023, there are several uncertainties in the market value of cannabis in Africa.
The size of the legal market was estimated at $41 million in 2021, with the bulk of the legal sales coming from medical cannabis and CBD markets. Although this may be a huge number, it is pertinent to note that the overall market size is quite uncertain as there is a lack of available data and research on the African cannabis market.
To better understand how large the African cannabis market is, it is important we look at a SWOT analysis of the market. This will give us an insight into the African cannabis market and how to best utilize its potential.
Strengths of the African Cannabis Market
Favorable climatic and growth conditions
Africa's warm, rich soil with abundant sunshine is one of the best-selling points for cannabis in Africa. It can favor the growth of cannabis plants with unique cannabinoids and terpene concentrations. The continent possesses good weather conditions in terms of humidity, temperature, light requirement, and more to favor unique cannabis plants. It creates the perfect environment for outdoor plants. The East African Community (EAC) is particularly rich in undulating fertile lands with a huge potential of becoming a major cannabis producer for export to the fast-growing markets of the west.
The climatic condition favors all-year-round cultivation, thus giving farmers a chance to cultivate more than once a year.
Cannabis cultivation in Africa has taken place for several decades. Most African farmers only need to be introduced to newer farming technologies to meet global production needs. Farmers are already conversant with the complexities of cannabis cultivation and are not afraid to adopt new technologies to improve yield.
Cannabis is currently legal in 11 countries, with an emphasis on medical cannabis and export. These locations include Lesotho, Eswatini, Zimbabwe, South Africa, Zambia, Malawi, Uganda, Ghana, Morocco, Rwanda, and the Democratic Republic of Congo.
Excellent yield per acre
Cannabis cultivation in Africa is very lucrative, with a high return on investment. Information from Clare Akamanzi, CEO of the Rwanda Development Board, shows that a single hectare of cannabis can fetch as high as $300,000. This yield is, however, subject to the nature of the seeds and farming techniques.
Our Feminized seeds have been shown to produce twice the normal yield. The seeds are CBD-rich, federally compliant third-party lab tested, and naturally resistant to mold, mildew, and pest.
Weaknesses of the African Cannabis market
Legal status and morality
The African cannabis market has experienced several setbacks due to inconsistencies in cannabis laws and legalizations all over the continent. While most of the countries with fertile lands see cannabis cultivation as a possible immoral act that will leave society insane from getting high, only a few have been able to take advantage of the budding market. Cannabis is largely illegal in most African countries, with most of the trade occurring in illegal markets.
Little research on African-based strains
Researchers may need to pay more attention to African-based strains. Africa has some of the rarest and best-performing cannabis strains with unique cannabinoid contents. The Malawi Gold, for instance, is popular for its high THCV content.
African Landrace strains are resilient to changing weather conditions. They are mostly Sativa-dominant strains that are great for medical and recreational applications. Some African landraces, like the Sotho heights, were traditionally used for asthma, childbirth, and removing parasites.
Opportunities
Increased interest in medical cannabis and legalization
Africa is not alien to the therapeutic power of phytomedicine. The continent is home to many medicinal plants, some of which are under-reported or studied. With more countries opening their shores to medical cannabis cultivation and exports, cannabis cultivators and companies can leverage this huge gap to change the industry. Africa's proximity to Europe can serve as a cultivation ground for medical-grade cannabis to meet the needs of the European market and other locations.
Budding market with a large return on investment
Information from the IMARC Group shows that The African cannabis market is growing quickly, with an expected CAGR of 21% in 2027. The size of the cannabis testing market in the Middle East and Africa was worth $79.87 million in 2022, with the value estimated to hit $147 million by 2027.
Cannabis tourism
South Africa may be on its way to becoming the first African country to normalize cannabis tourism. Africa has some of the best cannabis strains/chemovars that people would love to taste. These rich strains offer a unique cannabinoid ratio and second to none terpene profile.
Threats to the growth of the African Cannabis Market
Black markets:
A good percentage of recreational cannabis crops are traded in the black market. This makes the prices outrageous and mostly unaffordable. These black markets are often triggered by the non-friendly cannabis laws in most countries. The more cannabis is traded in the black, the lower the amount available for trade in the legal market.
Compliance and transparency
Compliance and transparency are important aspects of the cannabis market, not just Africa. African cannabis farmers must learn how to grow compliant cannabis products and plants to boost export. This can ultimately be handled by planting compliant seeds and employing high-performing compliance software to keep farmers abreast of changes in their plant growth parameters.
Future of cannabis in the frontier markets
With more legalization and improved laws comes a bright future for the cannabis industry. This can be achieved by planting compliant hemp seeds and employing a compliant monitoring system that keeps you abreast of the latest happening in your cannabis farm.
The global cannabis market is expected to reach $76.3 billion by 2027, with most of the sales recorded from recreational use. The cannabis market is diversifying into other rare cannabinoids like varin derivatives, cannabinoid acids, and other less psychoactive cannabinoids. This will create a new market and product line to meet the ever-increasing market needs of the cannabis industry.
The future of cannabis in Africa and the world is bright as long as compliance and transparency are taken care of. Investors who intend to dive into the budding cannabis market in Africa should connect with industry leaders and suppliers of good raw materials like verified feminized seeds for easy propagation and growth.Our feminized seeds were handpicked by the best budtenders and have been selected to provide one of the best yields per hectare in the market. They feature a high germination rate and yield per acre with a unique CBD-to-THC ratio. Feel free to check out our list of feminized seeds and what they have to offer. We will love to hear from you soon.